Amazing Dream wins tenth Group One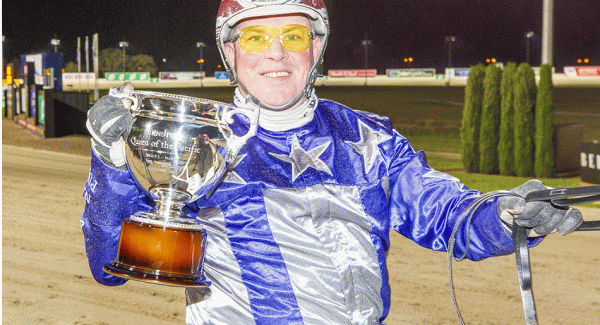 By Adam Hamilton
The Inter Dominion is off the table, but champion mare Amazing Dream isn't going anywhere just yet.
Trainer Nathan Purdon's latest intel is to target February's $500,000 Group 1 Hunter Cup before Amazing Dream's US-based owners take her to the States to continue her racing career.
And that's a big relief to Purdon off the back of Amazing Dream snaring her 10th Group 1 win in the $100,000 Queen of the Pacific at Melton on Saturday night.
The four-year-old may have been vulnerable in front in the past, but this time she was unstoppable.
Purdon revealed he'd been tinkering with training to "help her" be a better leader.
And champion driver Anthony Butt did the rest, taking her to the front, keeping her rolling along and spearing away with a big lead at the top of the home straight.
Amazing Dream ran a slick 1min57.1sec mile rate for the long 2760m trip, but scorched her closing splits in 54.4 and 26.5sec.
"She just felt fantastic tonight, as good as she's ever felt to me," Butt said.
"She travelled so well, I wanted to let her roll because I thought she'd stay the longer trip better than most of them.
"Then, coming around the last bend when a few of the drivers started to roar at their horses, she just grabbed the bit and felt amazing … I knew we were home then.
"To run those sort of splits at the end of the long trip takes a special horse.
"And this was a bit of a drop back in grade, too. I wasn't disappointed with her at Geelong, it took a really good and very fast horse in General Dodge to run her down."
It was a huge race for Purdon, who snared the quinella when his other star Kiwi mare Spellbound charged home from a cosy three pegs run to grab a clear second. She ran her own last quarter in a stunning 26.1sec.